5-Star Chiropractic Care In Muskegon
Feel Well, Move Well, Live Well
Your life shouldn't be limited by curable aches and pains. We understand the irritation regarding chronic illness. All Back To Health Chiropractic professionals have experienced the life changing power of chiropractic care. Our licensed doctors and rehabilitation specialists believe in the holistic approach that heals the body from head to toe without the use of prescription medication.
We believe everyone should experience the benefits of quality chiropractic care. We offer same-day appointments, have evening hours and are in-network providers with nearly every insurance plan, including Medicare!
Take advantage of our $44 New Patient Special today!
Call (231) 830-1111 or book an appointment online now!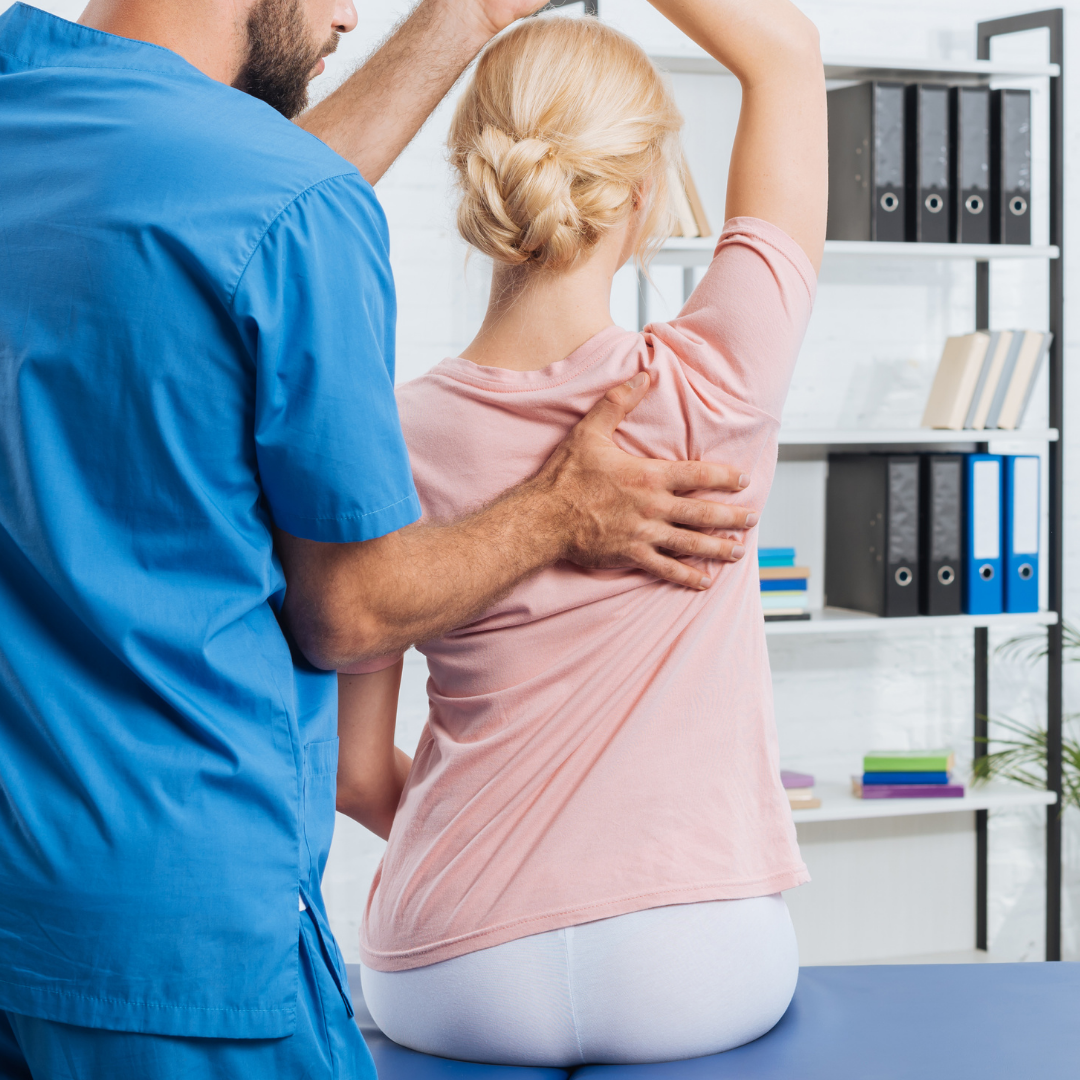 Conditions Chiropractic Care Treats
Back Pain
Hip Pain
Neck Pain
Shoulder Pain
Headaches & Migraines
Plantar Fasciitis
Piriformis Syndrome
Disc Problems
Degenerative Joint Issues
Arthritis
Avoiding Back Or Neck Surgery
You don't have to live in pain!
Call (231) 830-1111 or book your appointment online now!

ASSESSMENT
We'll review your health care needs and goals

PERSONALIZED PLAN
We'll develop a unique care plan for you

PARTNER
Journey with you towards an active, pain-free live

Awesome 1st experience at a chiropractor office. Everyone was super nice and informative!

Staff was attentive and made me feel comfortable.

A very upbeat office with modern, professional practices being used.

The staff was super nice and understanding, they even help me understand things better! So glad I'm going to them.

Everyone there that I interacted with enjoys helping others and is genuinely helpful and friendly. Very nice place!

Very nice staff, I felt very comfortable!

Everybody was awesome. I called at 7:10am, and you guys went out of your way to get me today. I so much appreciate it. Thank you!

Everyone was very kind and helpful.

I had a sore neck. My medical doctor prescribed pain pills but after having been adjusted, I no longer need the meds! I can enjoy life without pain again!

I'm looking forward to my treatment to begin.

Everyone was sooo great, friendly and nice!!!

The whole team is amazing! They always remember everything about you and your personal life stuff too.

Great first impression and I believe they can help!

Thank you for helping from the receptionists to check out with billing.

WONDERFUL STAFF!!! Friendly, helpful, and very considerate!

Everyone was friendly and extremely polite.

Great personalities and professionalism throughout.

I like the openness and sincerity of the staff.

Everyone was kind, helpful and professional.

I was very impressed with the experience I had at Back To Health Chiropractic. The entire team was genuine and down-to-earth. I felt healthier before I was even treated. Thank you!

It's my first time ever visit to the chiropractor! the staff amazing and so nice. They made me feel so welcomed and eased my nerves. I'm so glad I had this experience!

Great place. Very positive. Very popular to many for good reason.

The staff at Back to Health are THE BEST!!!

Used to be a patient several years ago and I am looking forward to working with your company again. You've always have been caring and supportive. Thanks.

Everyone was knowledgeable and incredibly friendly.

Thank you for being so kind and helpful.

YOUR HEALTH IS OUR PRIORITY
Call (231) 830-1111 to get started today!
BOOK APPOINTMENTS ONLINE