Chiropractic Care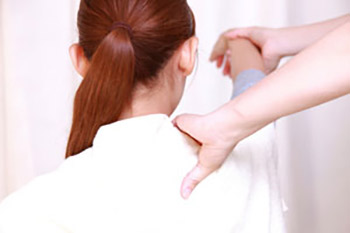 Your spine is made up of different bones called vertebrae. They should be aligned in a certain way. When they aren't, it will cause irritation on the nerves that relay the messages from your brain to your body. If this communication can't occur as it should, you'll feel pain. We realign your spine to relieve irritation and allow your body to work the way it should.
As a result, you'll experience pain relief and have improved function of every organ and muscle in your body.
How Spinal Misalignment Causes Pain and Other Conditions
There is a myriad of different conditions that can respond well to what we do, such as
Disc issues
Sciatica
Headaches and migraines
You might wonder, what does a migraine or digestive problem have to do with my spine? Often, migraine sufferers have a misalignment in the bones of their neck, resulting in a tightening of muscles and causing pain. If you're constipated, a bone in your low back may be irritating the nerve that tells your digestive tract how to function. By correcting the irritation, your stomach can work the way it was supposed to.
Experience the Benefits of Chiropractic
Outside of relieving pain, there are numerous benefits you can get from being under chiropractic care. These include greater immunity, which means you're sick less often or for shorter durations. You'll have a better reaction time and improved coordination, which is particularly beneficial to athletes.
Many of our patients feel chiropractic helps their mood and even joke that they bring their kids in for "attitude adjustments!"
An Array of Chiropractic Techniques Available
Our doctors have attended various schools, allowing them to learn different techniques from each other. Some of the most common we use include Thompson Drop, Diversified, Activator® and Sacro Occipital Technique®. At Back To Health Chiropractic we'll tailor what we do to what you require at the time.
There are also therapies available to complement your care:
Spinal decompression
Vibration plate therapy
Therapeutic exercises
Active Release Therapy®
Ultrasound
Electric Muscle Stimulation
Cold laser therapy
Instrument-Assisted Soft Tissue Mobilization (IASTM)
Please note that not every location offers cold laser or vibration plate therapy.
Call now to learn more about how you can heal, naturally! We accept all major insurances, including Medicare.
CONTACT US »

Chiropractic Care | Back To Health Chiropractic